August 8th marked the launch of the 2013 Hunting Film Tour in Bozeman, Montana! The show played to a sold out crowd of over 550 people. Cold bevvy's, big smiles, a killer show reel and tons of fun were standard issue. Old friends connected, new friendships were started and the crowd celebrated the start of the 2013 hunting season in fine fashion!
The event kicked off on Main Street at the Schnees pre-party, fans packing the house for a few complimentary Bridger Brewing beverages. Just before show time the crowds made their way over to the Emerson to find a seat and kick off the Tour.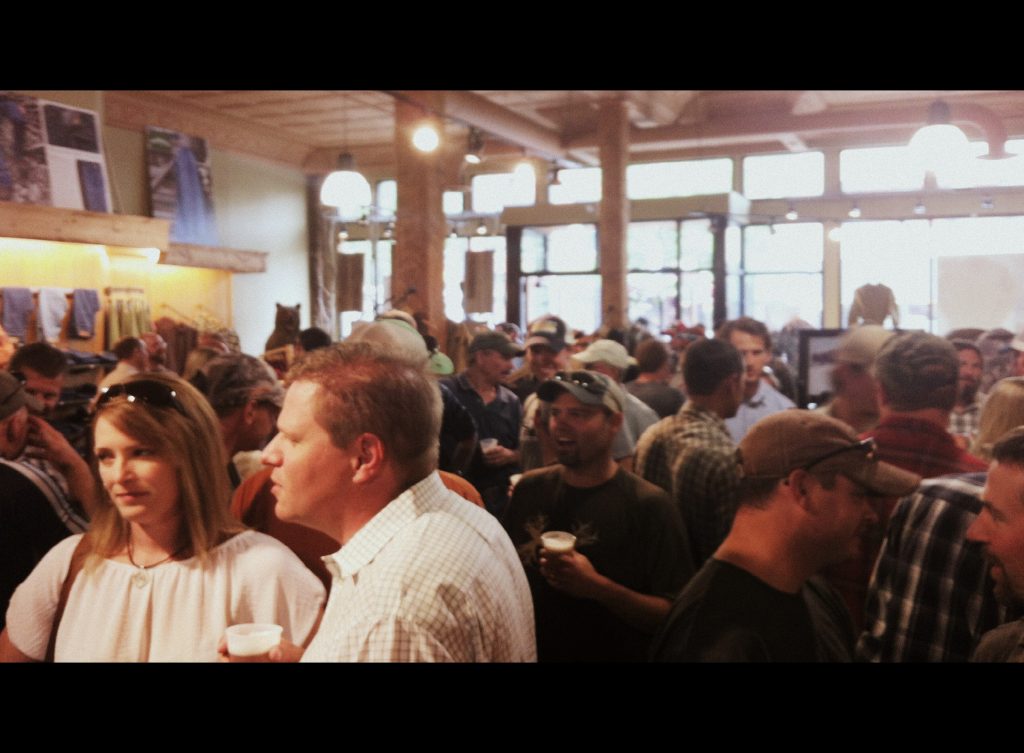 Big crowd at the Schnees pre-party
Seriously, no fun at all!
Next generation of Sitka athlete
Between Show Reels 1 and 2 Intermission was called and fans exited stage right into the hospitality room, tricked out with sponsor booths, outdoor wraps and product displays. Bridger Brewing was on their game, manning the kegs and making sure nobody was thirsty! The energy was high and laughter loud, an awesome way to ring in the upcoming season.

Tour Manager and Emcee Ryan Thompson kicks off the HFT 2013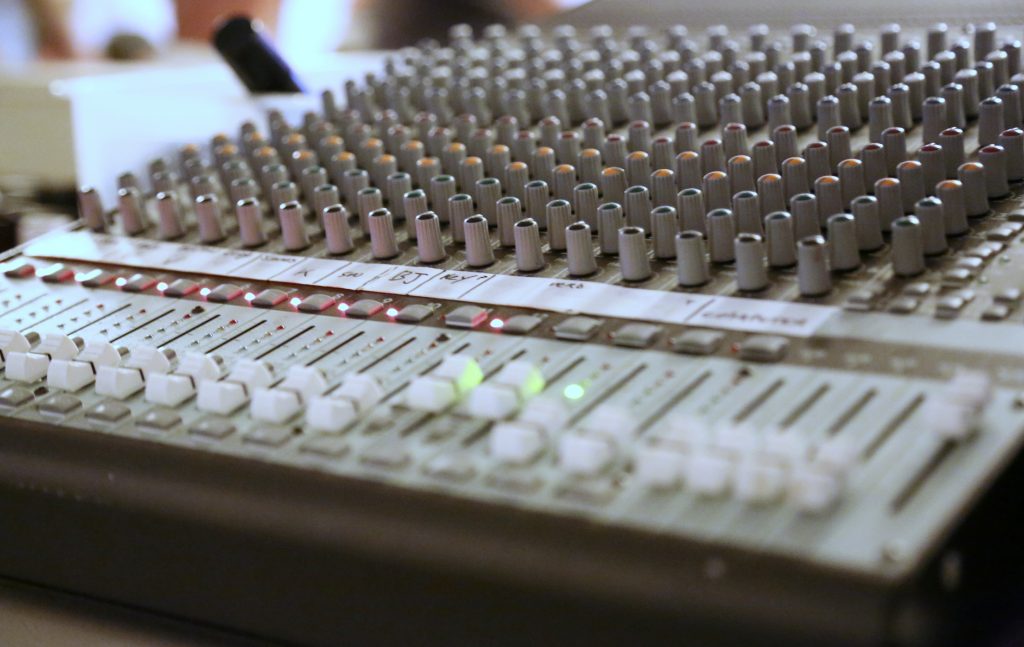 Once seated for Reel 2 a few film makers were introduced. The Boughton brothers from Montana Wild and Jason Matzinger entertain the crowd while industry icon Gene Wensel passes along some words of wisdom! David Brinker from Sitka Gear closed intermission with a sincere Thank You to the Bozeman community for their support.
Legend Gene Wensel entertains the crowd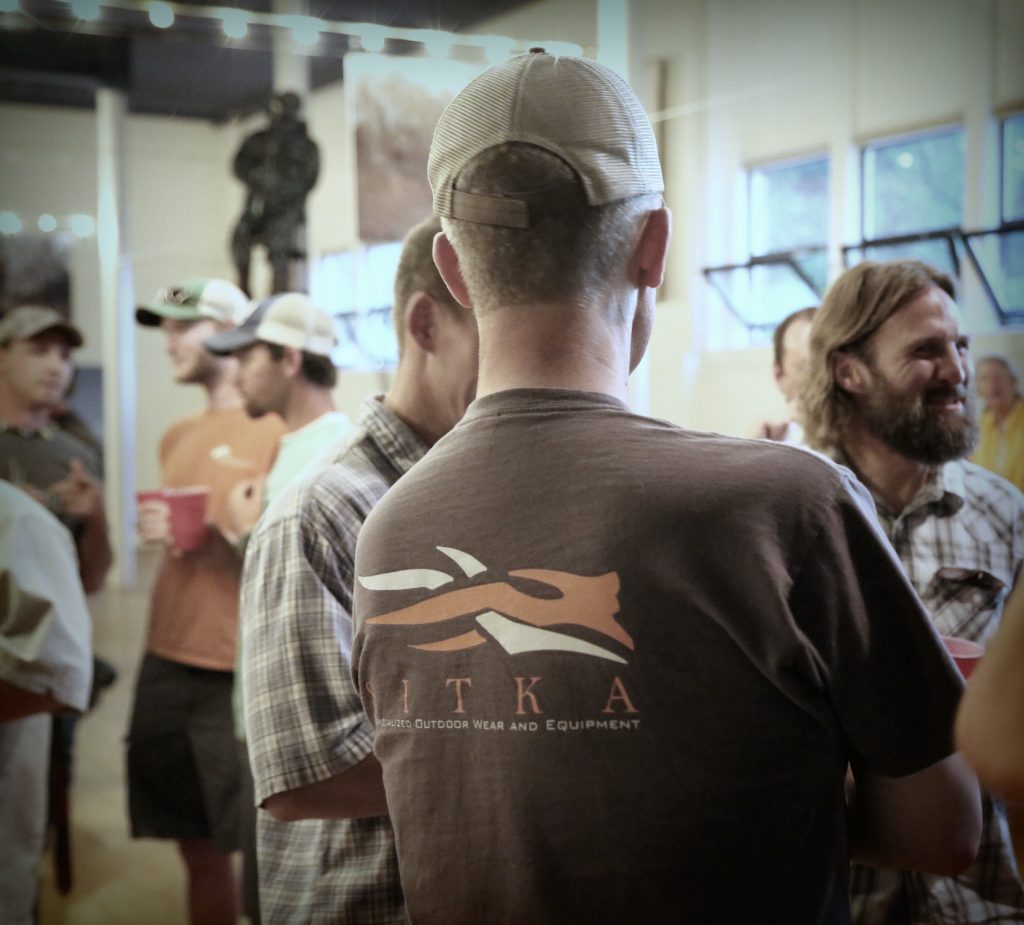 Tour Sponsors Sitka Gear, Vortex Optics, Kenetrek Boots, YETI Coolers and Costa rocked the house with a ton of great prize packs and gear giveaways. Sweepstakes cards were filled out and dropped in the YETI's on the corners of the stage. Names were drawn during intermission, the crowd cheering and encouraging the fantastic volunteers to find their entry form!
Join us to get your name in the YETI's for the Mountain Man Sweepstakes!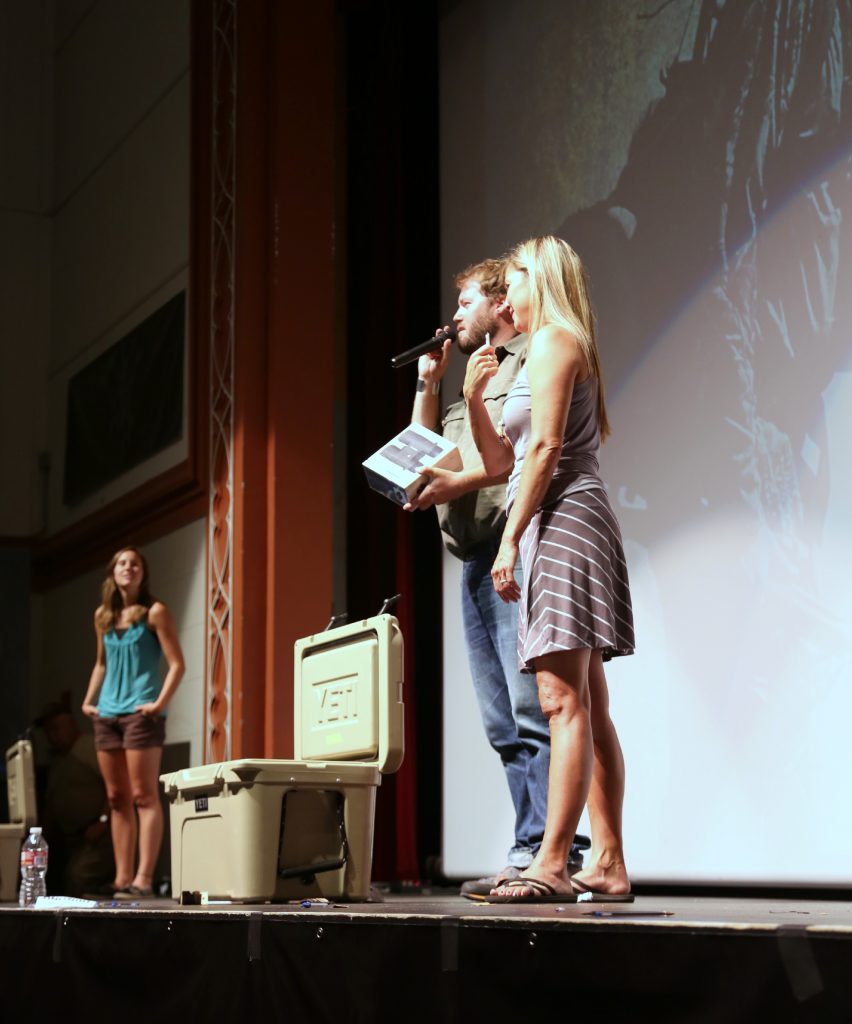 The second half of the show was filled with laughter and cheers, the crowd enjoying the inaugural screening of the Hunting Film Tour. We would like to thank the fans and the community of Bozeman for welcoming us to the Emerson. We look forward to seeing everyone at the same place, same time next year for another Premier of the HFT!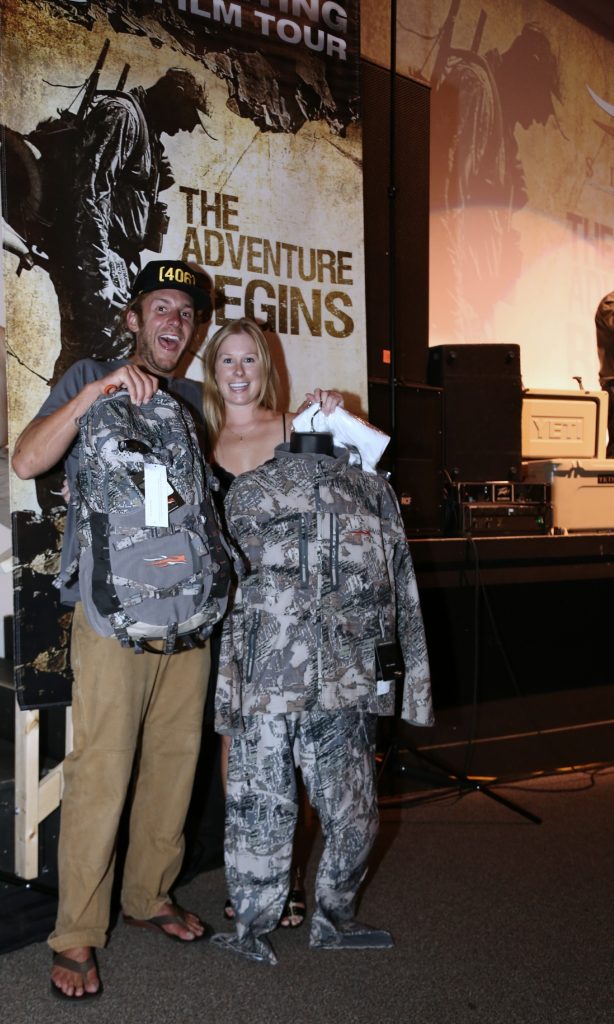 One of the evenings lucky winners of a full Sitka system