The first ever rendition of the Hunting Film Tour in Pembroke, Ontario turned out to be a great success.
Held at Pembroke's Festival Hall and hosted by GoHuntBirds.com, the Hunting Film Tour was a chance for local outdoor enthusiasts to get an opportunity to view some of the hunting industry's top hunting video productions.
The event, which took place on Saturday the 6th of February had a great turn out and a great reception and everyone who attended was outwardly pleased at the easy going environment and the relaxed atmosphere of the evening.
"It was like a night at the movies…" said event organizer Marc Lapierre, owner and founder of GoHuntBirds.com. "…only these movies were about hunting and we got to watch them on the big screen while enjoying pizza and beer with our hunting buddies."
With attendees representing the hunting community from all over Ontario and Quebec in the audience, there was generally an overall feeling of camaraderie going on. There were raffles, auctions and door prizes to keep the crowd entertained and one lucky person even won themselves a brand new rifle.
"Many people traveled from all over the place to attend the evening." stated Mr. Lapierre. "It was great to catch up with some of our hunting friends from out of town and also finally put a face to a name to some of those who we only know via email and social media. It was a great night and lots of fun to throw together!!"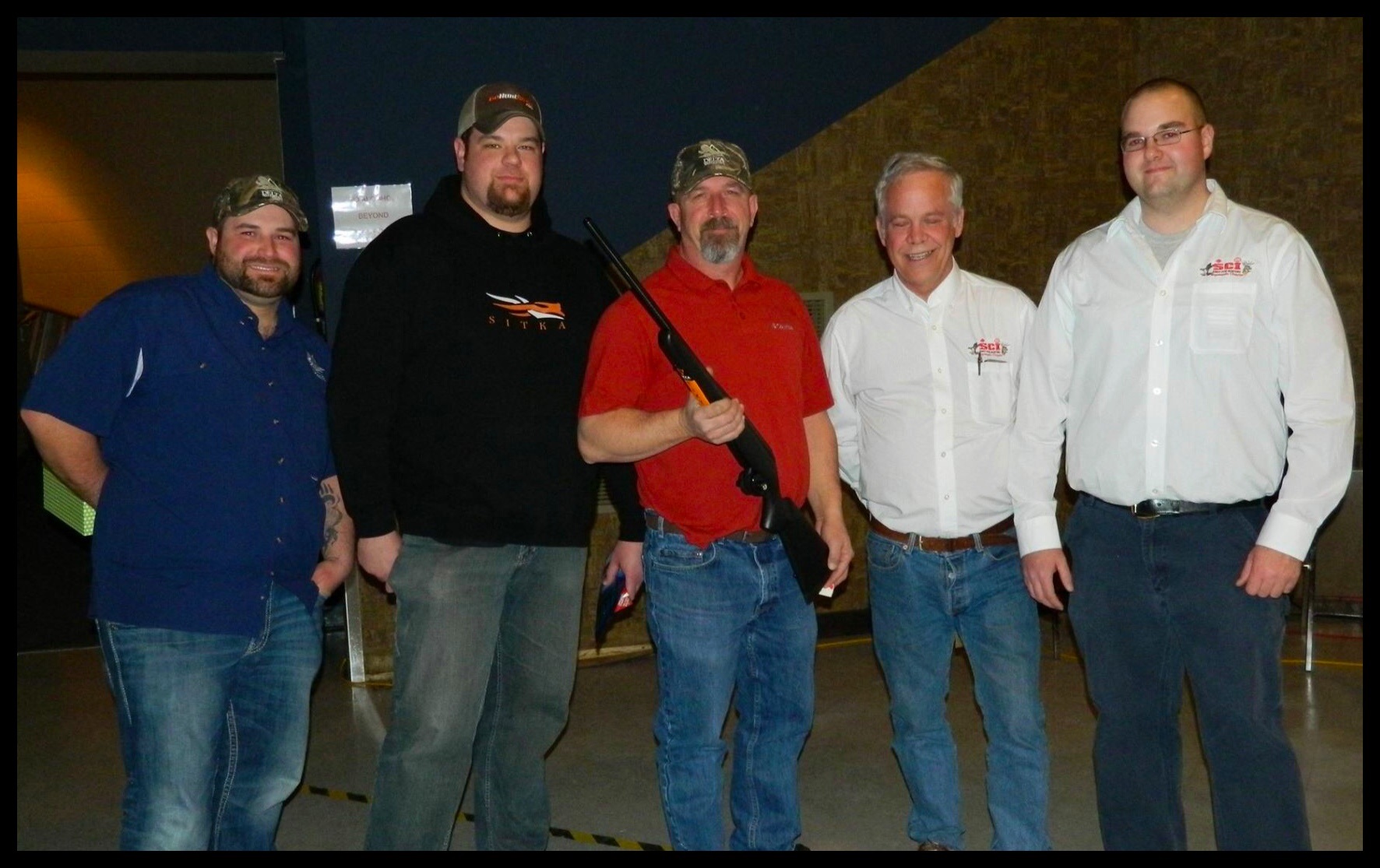 The affair was able to raise just a little over $800 in profit, which will be 100% donated to four local hunting conservation charities in the area. The Upper Ottawa Valley Ducks Unlimited Chapter, the Pontiac Delta Waterfowl Chapter, the Algonquin Safari Club International Chapter and the newly and recently formed Renfrew County Quality Deer Management Association Branch will each receive a donation from the proceeds.
"Donating to these organizations that give back to the hunting community is the key component with hosing an event like this." explained Mr. Lapierre. "GoHuntBirds.com is a huge advocate of conservation and ethical hunting practices and if our company is able to host an night out with the crew and give the proceeds to these charities, well then everyone wins and everyone is happy"